at WallyWaldo Workwear
Chef Wear
We do patches and embroidery on all culinary and workwear garments!
Find a Store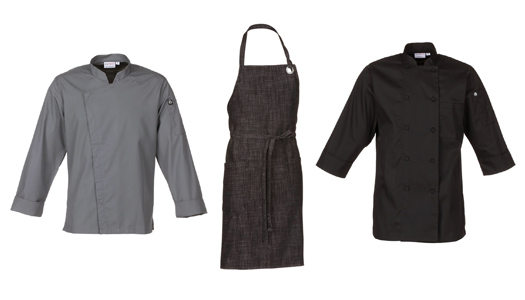 Chef
Wear
With your favorite brands!
Stay Safe

With our aprons and chef apparel
Choose from our large selection of women's chef wear!
Cool Vent
Slip Resistant
Embroidery
Chef Wear
At WallyWaldo Workwear
Slip Resistant Shoes
Shop our wide variety of brands for slip resistant shoes to keep safe in your workplace.
We do Embroidery!
We have a wide selection of fonts for embroidery and patches that we do in-house for your workplace!
What people say.
We carry the best FR workwear

Good quality clothes and lots of cute choices for women!
Julie Justiss
Customer

If you're a server and need Dickies this is the place especially if you dont have alot of time and need them ASAP
Britney B
Local Guide

Great customer service and super friendly.
Anthony Sexton
Customer

Good selections of clothes
Hawraz Jalal
Local Guide
FLAME RESISTANT
At WallyWaldo Workwear
WallyWaldo Workwear stocks the best FR gear from brands built for professionals.
Fire Resistant Uniforms
Fire Resistant Clothing and gear from brands such as CarHartt, Bulwark FR, Dickies, and Big Bill FR
Fire Resistant Hoodies
Wide selection of FR overshirts and jackets and sweatshirts.
Fire Resistant Pants
Keep the flames at bay with FR pants available at WallyWaldo Workwear.
Fire Resistant Hats and Accessories
Protect yourself with FR hats and gloves.
More Info

on Flame Resistance
Find a Store

Nearest You